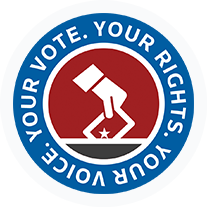 Candidates Supported By NCHBA BUILD-PAC
NCHBA BUILD-PAC, the political action committee of the North Carolina Home Builders Association, met throughout the 2020 election cycle to make contribution decisions to pro-housing candidates.
The decision to support a candidate was based on several factors, including but not limited to previous support of the industry, historical voting records and staff evaluations. Thus, the candidates that received a financial contribution have a track record on issues of importance to the home building industry.
VIEW LIST OF CANDIDATES SUPPORTED BY NCHBA BUILD-PAC
It is important to your livelihood and to the future housing needs of the citizens of North Carolina that pro-housing candidates are elected to office. Please take the time to vote and encourage your family and employees to do the same.
Early voting started October 15 and runs through Saturday, October 31. Click here to find an early voting site near you.
Don't know your district? Look Up Your Voter Information And View Your Sample Ballot
The following North Carolina congressional candidates appearing on the general election ballot received contributions from NAHB BUILD-PAC:
U.S. Senator Thom Tillis (R-NC)
Congressman Greg Murphy (R-NC-3rd District)
Congressman David Price (D-NC-4th District)
Congresswoman Virginia Foxx (R-NC-5th District)
Congressman David Rouzer (R-NC-7th District)
Congressman Richard Hudson (R-NC-8th District)
Congressman Dan Bishop (R-NC-9th District)
Congressman Patrick McHenry (R-NC-10th District)
Candidate Madison Cawthorn (R-NC-11th District)
Congressman Ted Budd (R-NC-13th District)
The recent spike in softwood lumber prices has caused the price of an average new single-family home to increase by $16,148 since April 17, according to NAHB standard estimates of lumber used to build the average home. Similarly, the market value of the average new multifamily home has increased by $6,107 over the same period due to the surge in lumber prices.
According to Random Lengths, as of Aug. 21 the price of framing lumber topped $800 per thousand board feet — a 130% increase since mid-April. READ MORE