A Look Back At Our 2019 Legislative Reception & Legislative Visits
NCHBA members from across the state traveled to Raleigh last Tuesday and Wednesday to advocate for policies that will keep the dream of home ownership within reach for North Carolina families.
Our annual Legislative Reception and Legislative Day brought together our members with legislators and key staff to discuss important legislative priorities.
Thanks to everyone who turned out and made the voice of the home building industry in North Carolina heard loud and clear!
Several Legislative Priorities - Including CE For GCs - Await Governor's Signature
Continuing Education for General Contractors passes House; Sent to Governor
Land Use Regulatory Changes takes giant step forward
Performance Guarantee changes sent to Governor
Simplify Builders Inventory Exclusion likely to be heard in Senate next week
Building Code Regulatory Reform bill and HB 268 (Amend On-Site Wastewater Laws) likely to be heard in Senate next week
Budget Conference Report clears House and Senate; Sent to Governor Cooper's Desk
Click Here for latest updates!
​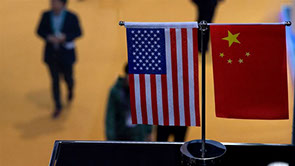 NAHB: Housing Takes A Hit On Higher China Tariffs
In a move that will harm housing affordability, the Trump administration has increased tariffs on $200 billion worth of Chinese imports — including $10 billion of goods used by the home building industry — from 10% to 25% effective at 12:01 a.m. May 10.
The president said he is taking this action in response to China retreating from commitments it made in earlier negotiations.
NAHB is monitoring the situation closely and continues to urge the administration to resolve this trade dispute quickly in a way that won't hurt American consumers or businesses.
Now More Ways To Save Through NAHB
Even if you're already using the discounts available through NAHB's Member Advantage program make sure to check out what's new, including a discount for BFGoodrich tires, savings from Nissan and Infiniti of North America, and discounts through Ticket Monster on theme park admissions, concerts and Broadway shows. Learn More