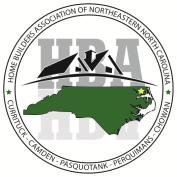 HOME BUILDERS ASSOCIATION
of
NORTHEASTERN NORTH CAROLINA
Supporting and serving our members by providing networking and educational opportunities and advocating progressive growth in our communities.
Contact Info
Home Builders Association
of Northeastern North Carolina
P. O. Box 59
Aydlett, NC 27916
(252) 453-6668
Email: hbaofnenc@gmail.com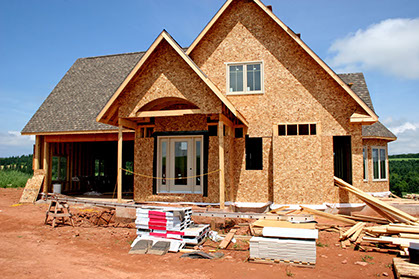 The Home Builders Association of Northeastern North Carolina
The Home Builders Association of Northeastern North Carolina is a non-profit professional building trades' organization. Established in 1979 the HBA of NENC's goal is to promote our members and the professionalism of our industry; we are dedicated to providing safe, quality and affordable housing for the citizens of Northeastern North Carolina.
Covering a five county area the HBA of NENC represents all aspects of the building industry from residential contractors and remodelers to suppliers, real estate professionals, manufacturers and lenders.
As an affiliate of the National Association of Home Builders (NAHB) and the North Carolina Home Builders Association (NCHBA) , the HBA of NENC is part of the most influential and active organization representing the building industry today. With more than 143,000 members nationwide you will not find a stronger more influential alliance to the building industry anywhere!
NORBORD'S "THANK A FRAMER" CAMPAIGN RECOGNIZES UNSUNG HEROES OF CONSTRUCTION
According to the NAHB, more than 70% of builders reported a
shortage of framers while 78% reported a shortage of sub-contractors able to handle rough carpentry.
With more than 200,000 construction jobs already vacant, the industry needs to train more Americans to
fill these positions.
The HBI supports diversity and provides training for prospective construction professionals, veterans and underserved youth and is celebrating 50 years of skills training in the building industry this year.
To support this campaign, visit www.thankaframer.com and enter the sweepstakes to win great prizes or donate to the HBI. Share the video on social media with the hashtag #ThankAFramer.

HBA Board of Directors Meeting
Location: Cypress Creek Grille
6:30 p.m.
HBA General Membership Meeting
Location: Van's Pizza in Elizabeth City
6:30 p.m.

HBA General Membership Meeting
Location: Piedmont Natural Gas in Elizabeth City
6:30 p.m.
HBA Christmas Party & Officer Induction Ceremony
Location: Montero's in Elizabeth City
6:30 p.m.
Details Coming Soon!!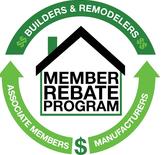 Builders & Remodelers
Introducing the new
Member Rebate Program
INSIGHTS magazine!

Associate Members: Do you carry any of the 50+ products (above) included in the Member REBATE Program? Get the word out! Register to be listed in the NCHBA Member Directory - it's FREE!!
NEWS

New Silica Rules Go Into Effect Sept. 23 August 24, 2017
NAHB is advising its members to be prepared as enforcement for the silica rule in construction is currently scheduled to begin on Sept. 23. (Resources and background information for complying with the new rule can be found on NAHB's website at nahb.org/silica.) (Read More)
New Single-Family Homes Getting Smaller August 25, 2017
Bigger isn't always better. In fact, when it comes to the average and median size of new homes, a smaller size could mean a larger number of sales. (Read More)
Feeling Overregulated? Call the SBA Ombudsman August 14, 2017
When Randy Strauss testified earlier this month about the strangling effects of regulatory overreach on his Ohio home building business, he knew that his audience – staff from the federal Small Business Administration (SBA) – was listening carefully. (Read More)
A Temporary Band-aid On Labor Shortages August 18, 2017
The portion of builders experiencing labor shortages rose again last month. While long-term workforce development initiatives are underway, many builders have the same question: How or where can we find more laborers now?
A lesser-known option that could help temporarily boost production is the Department of Homeland Security's H-2B visa program, which issues up to 66,000 temporary worker visas each year. But because most of the petitions for these workers are not submitted by home builders or contractors, the large majority of H-2B visas have typically gone to workers in the hospitality industry. (Read More)
Get your Free Houzz profile displaying the verified NAHB national badge and your state and local HBA badges. Another BENEFIT of being a member!


WELCOME THE FOLLOWING NEW MEMBERS!!
Jimmy Ray Watts with Albemarle Fence Co. (Residential chain-link, vinyl, aluminum, wood, porchrails, and specialty projects)
Norma James with Taylor Mueller Realty (Real Estate Sales, Property Management & Commercial Sales)
Tim Thompson with Tim Thompson Plumbing ( Plumbing Contractor)
2018 Member
Directory Coming Soon
Want to advertise?
Make sure YOUR business is listed in the newest HBA Directory! Submit your updated information and check out our reasonable ad prices! Deadline for reserving your ad space is October 11th!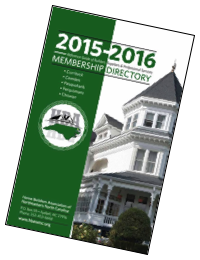 CHECK OUT THESE GREAT ADVERTISING OPPORTUNITIES NOW!
(PREMIUM ADS AVAILABLE ON FIRST COME - FIRST SERVE BASIS!!)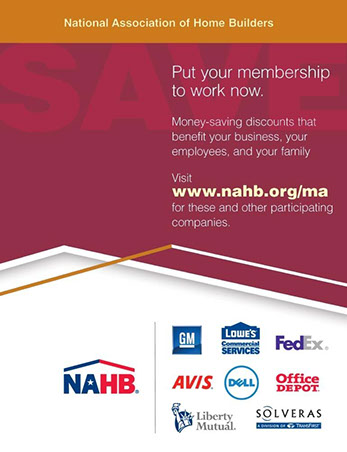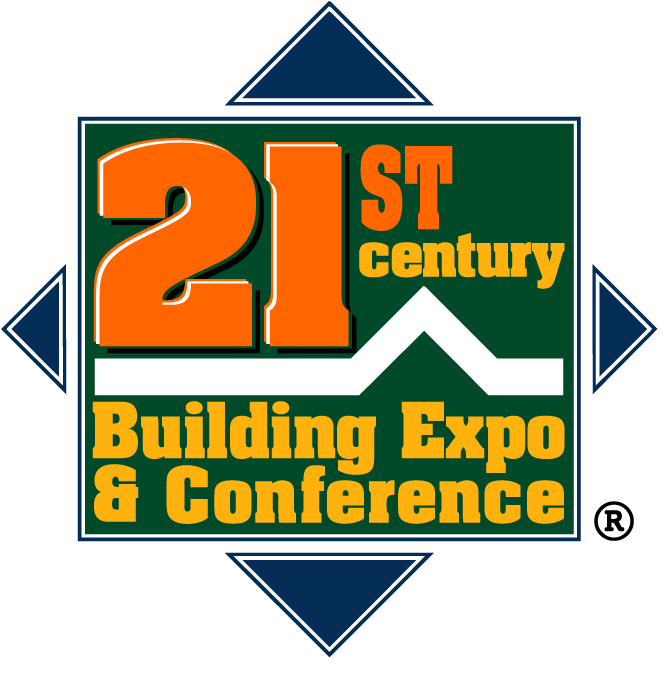 THANK YOU FOR SPONSORING THE HOME BUILDERS ASSOCIATION OF NORTHEASTERN NORTH CAROLINA