Scholarships Benefit College Students Of NCHBA Members
Do you have a son or daughter attending a two-year community college or four-year university? If he or she has also declared a major in a construction-related field, these students may be eligible to receive a scholarship through the North Carolina Home Builders Educational Foundation. For more information, submission guidelines, and to access the application click here. Deadline to submit is April 30, 2019. LEARN MORE
Hurricane Florence Grants Available
Thanks to the generosity of our members and HBA's from across the country, the North Carolina Home Builders Association Educational and Charitable Foundation has collected $62,410.00 for the purpose of helping our members who are recovering from the staggering impact of Hurricane Florence.
NCHBA has created an easy application for members to use. Click here to download the application. The deadline is March 15, 2019.
For more information, please contact tminton@nchba.org.
Nominations Now Being Accepted For NC Housing Hall Of Fame
The North Carolina Housing Hall of Fame Board of Governors is now accepting nominations for the North Carolina Housing Hall of Fame (NCHHF) through April 15.
To nominate someone, click below to download a nomination form. When completing the nomination form please keep in mind that the Board of Governors makes their decisions based on what the application states about a nominee. Therefore it is extremely important that the information submitted contains as much detail as possible. DOWNLOAD NOMINATION FORM

WELCOME THE FOLLOWING NEW MEMBERS!!
Keith Bartee with K & D Site Contractors (Excavating & Site Preparation)
Austin Eure with Eure & Sons Construction, Inc. (Custom Design/Build)
Cody Eure with Eure & Sons Construction, Inc. (Residential & Commercial Builders)
Coleen Curtis with Albemarle Area Association of Realtors (Realtors Trade Association)
Don Porter with Donald S. Porter, Builder (Builder)
James Bailey with JB's Construction
Richard Peacock with Green Acres Lawns, LLC (Landscaping & Lawn Maintenance)
Stuart Innes with Pacific Beach Construction (Single Family Residential Construction)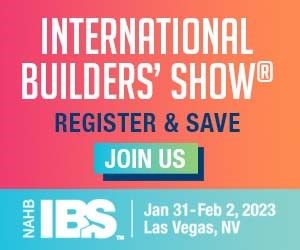 Get your Free Houzz profile displaying the verified NAHB national badge and your state and local HBA badges. Another BENEFIT of being a member!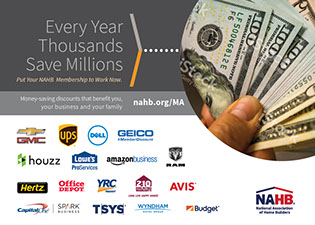 The North Carolina Rate Bureau has requested the N.C. Department of Insurance increase homeowners' insurance rates 17.4 percent effective Oct. 1, 2019 claiming the increase is needed to cover increased losses, hurricane losses and the net cost of reinsurance. This follows last years rate increase of 4.8% following the initial request of 18.9%.
How can you help?
EMAIL 2018Homeowners@ncdoi.gov TODAY and request NC Department of Insurance Commissioner Mike Causey DENY the 2018 Homeowners Rate Filing. Please add DENY THE 2018 HO FILING in the subject line (or personalize it as you see fit).
The proposed rate increases are excessive, unwarranted and unjustified and impacts the affordability of housing.


A public comment forum will be held on February 26th from 10 a.m. to 4:30 p.m. in the second floor Hearing Room of the NC Department of Insurance, located at 325 N. Salisbury St., Raleigh, NC. The forum will be a listening session type event, with no response from NCDOI. The public will not have any opportunity to comment after February 26.